Client Software VMS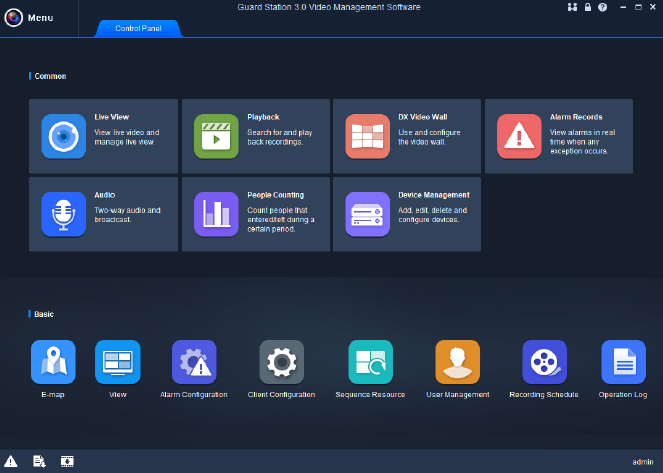 The uniview tec video management software is a powerful tool used to manage IP cameras, Network Video Recorders, servers and video wall controllers. With up to 1024 local channels you can view 64 live channels in a live mode, custom view, multi-window, corridor and many more. The VMS provides functionality for local recording based on schedules, or alarm events. Playback is supported in various modes to meet your needs.
Guard Station – CMS software

Guard Station VMS – Windows
Download

64-bit
Download

32-bit

Guard Station VMS – Mac
Download Now
Guard Tool – Camera Utility software
Guard Player
Features
Unified management for IP cameras, NVRs, storage servers, network keyboards, etc.
Efficient and automatic device search (or search by network segment); add devices by domain name/IP address; add devices and adjust time in batches.
Up to 64 live view channels (on up to 4 monitors) and sequence display, corridor mode, fisheye Dewarping, two-way audio.
Playback: time/event retrieval, local/remote, synchronous/asynchronous, smart recording, event and VCA recording, smart search and SD card search.
Diverse functions: Management of Recording schedules; Camera & two-way audio; PTZ controls; E-Map; Video Wall; Perimeter Protection; Face Recognition; Access Control.
People counting: people flow counting, crowd density monitoring, export statistics by day /week / month / year.
Alarm management such as service alarm (event alarm, VCA alarm), device alarm (online /offline, etc.), alarm linkage (live view, etc.), real-time / history.
Flexible maintenance of functions and friendly user interface for easy operation.
Downloads