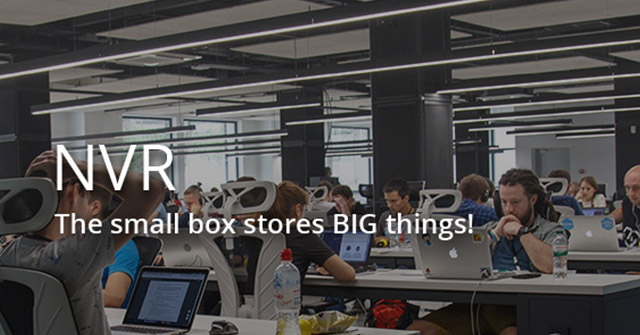 Uniview Technology Bolsters NVR Portfolio with Enterprise Level Recorders
Coppell, TX – April 16, 2018 – Uniview Technology (uniview tec), the New Alternative for smart, innovative and feature-rich network video security solutions, introduces three new enterprise level Network Video Recorders loaded with features and high performance to handle most any video recording application. The foundation of each new NVR is H.265 compression for the best-in-class recording and storage performance,continuing the tradition of adding value and intelligence to the growing uniview tec portfolio.
The new recorders include two 64-channel units — NR648 with eight HDD bays and NR6416 with sixteen HDD bays; and a 128-channel unit, NR12816 with 16 HDD bays. Each of the NVR's support recording of up to 12MP images and can easily display 4K video images on dual HDMI monitor outputs. In addition, the NVR's are cloud upgradable, automatically detecting the latest firmware and alerting the end user to upgrade. And when connected to the NVR, uniview tec IP cameras can also be upgraded from the cloud in the same way.
The NR6416 and NR12816 models are true work horses, rich in performance and features, supporting up to 128 cameras, 48 HDD's with optional disk enclosures, hot-swap RAID, an optional redundant power supply and 14 HDMI outputs with optional decoder cards. Featuring Ultra 265, an in-house developed, deep H.265 compression technology that can reduce bandwidth by up to 75%, redundancy for key components and support for various RAID storage modes, the uniview tec NVR's are well suited for the most demanding application to ensure reliable and high performance storage.
In addition, the uniview tec NVR's offer exclusively for uniview tec IP cameras long range PoE transmission distance of up to nearly 1000 feet with CAT5E or CAT6 cable.
So check out the growing line of intelligent and feature rich products Uniview Technology has to offer your business, church, school or home. uniview tec — the New Alternative for affordable network video security product and service solutions.
About Uniview Technology
Uniview Technology offers smart, affordable and high quality IP video security solutions that enable a secure and safer world. As a market leader in network video, Uniview Technology continues to drive the industry by launching new and innovative network products, delivering feature rich products the industry demands at an affordable price. For more information please visit: www.univiewtechnology.com