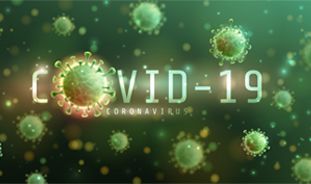 Uniview Technology COVID-19 UPDATE TO CUSTOMERS
Coppell, TX – March 27, 2020
Dear-Valued Distribution Partner and Dealer:
Uniview Technology (uniview tec) is located in Dallas County, Texas and similar to a growing number of communities across the U.S. – we are currently under Shelter-at-Home guidelines.
As a result, we initialized work-at-home capabilities for the majority of our employees and have successfully completed our first week under these new guidelines. As many companies can attest under these new guidelines, there were some road bumps to navigate this week, but we are proud of our employee's willingness to go the extra mile with us to meet customer products and service requirements. We trust we have not disappointed you. As a result of The Cybersecurity and Infrastructure Security Agency (CISA) published guidelines outlining "Essential Critical Infrastructure Workers" in the United States during this ongoing COVID-19 situation – we are deemed a member of a fine group of companies as essential to support and continue critical infrastructure. Please know Uniview Technology is operating in this role and will, therefore, continue to support our customer's needs in these trying times in the U.S.
Our outstanding field sales organization – our Regional Sales Managers and Manufacturer Representatives are also taking precautions to limit travel to ensure the continued health and safety of our employees and customers – and we are sure you appreciate this effort. They are burning up the phone lines and conducting web-presentations and screen shares as needed to provide support. Our technical support is staffed and in position to assist with any installation questions which may arise. Thank goodness for VoIP phone systems.
We will continue the current operations until our federal, state and local authorities deem it is safe to return to a more normal business model. Please feel free to reach out to your regional sales team or contact us directly with any questions, concerns, or thoughts regarding our support to you.
Let's Put America First. Stay Safe. Stay Well.
Uniview Technology Employees…
About Uniview Technology
Uniview Technology offers smart, affordable and high quality IP video security solutions that enable a secure and safer world. As a market leader in network video, Uniview Technology continues to drive the industry by launching new and innovative network products, delivering feature rich products the industry demands at an affordable price.
For more information please visit: www.univiewtechnology.com